Earring design idea - black diamond and crystal glass gems
Just a fun idea I put together recently - showing how multiple shapes and neutral colors can make a great pair of DIY earrings!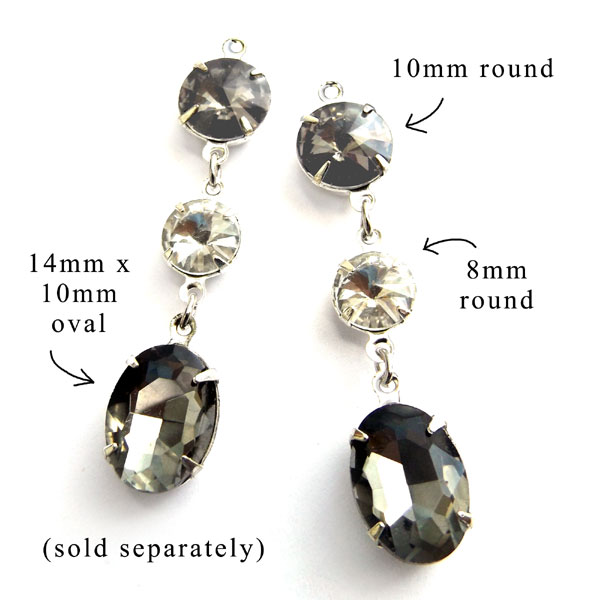 Of course you can customize this design - adapt it to your own creative style! Use your own shapes and color ideas - maybe your customer's favorites :-)
Make your own style - your own jewelry - and save money too. This is a great idea!